After a bit of feedback.
Do suppliers and NHS Trusts follow these rules for these codes (taken from https://simplifier.net/guide/nhsdigital/NHSDigital-Practitioner#identifier).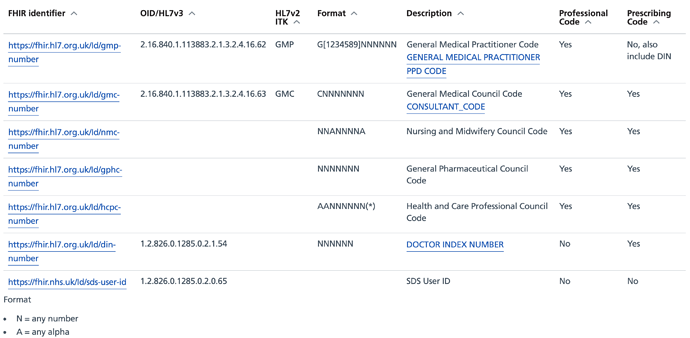 It doesn't appear to be new, I've followed them in several NHS (Secondary Care) Trusts mostly in HL7v2.
My suspicion is its the not been followed that rigidly (with the exception of GMP numbers) in GP systems.
And also (from https://simplifier.net/guide/NHSDigital/NHSDigital-PractitionerRole#identifier)